Michigan State University College of Osteopathic Medicine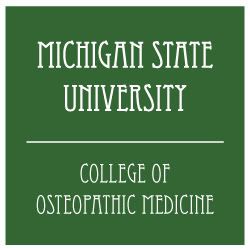 MSU-COM MCAT information:
Average score for matriculated students: 26-27
In March of 2010 MSU-COM stated that the average MCAT was 8.8 which would translate out to a 26.4 average.
25% of accepted students have an MCAT score of 29 or higher.
MSU-COM GPA information: Average GPA for matriculated students: 3.57
Information on this page came from MSU-COM's site updated and their March 2010 fact sheet.